Attorneys

Wannamaker & Associates brings together the traditional values of honesty, integrity and hard work with the latest in research tools, expert witnesses and computer technology in order to achieve our phenomenal results.
Attorney D. H. Wannamaker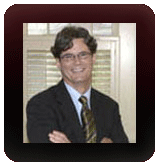 D.H. Wannamaker was born in Birmingham, Alabama in 1958. In 1968, his family relocated to Houston, Texas. Mr. Wannamaker graduated from the University of Texas, at Austin, in 1981, receiving a Liberal Arts degree in both Government and Philosophy.
Mr. Wannamaker received his Doctor of Jurisprudence from South Texas College of Law in 1984. While attending law school, he clerked for Mr. Ken J. McLean, a prominent Houston criminal attorney. It is while working for Mr. McLean that he realized his passion for criminal law.
D.H. Wannamaker was licensed to practice law in November 1984. He was honored to serve as briefing attorney for the Honorable Judge W.C. Davis, Texas Court of Criminal Appeals. Mr. Wannamaker is also proud to have served as a federal defender for nine years. He has been a Board Certified Criminal Law Specialist as designated by the Texas Board of Legal Specialization since 1993. He has 24 years of trial experience in all fields of federal and state criminal law.
D.H. Wannamaker's experience includes:
Briefing Attorney for the Honorable Judge W.C. Davis, Texas Court of Criminal Appeals
Assistant Attorney General for the State of Texas
Assistant Federal Defender for the Southern and Northern Districts of Texas and the Southern District of Alabama
Private Practice in Houston, Austin and Dallas, Texas
Numerous negotiated settlements and non prosecution agreements with Federal and State prosecutors
Numerous jury trial victories in both federal and state court
Numerous bench trial victories in both federal and state court
Numerous successful federal appeals to the Fifth Circuit and Eleventh Circuit Courts of Appeal
Numerous successful state appeals to the various Courts of Appeal in Texas and Texas Court of Criminal Appeal
D.H. Wannamaker is licensed to practice before the following Courts:
United States Supreme Court
United States Courts of Appeals for the Eleventh Circuit
United States Court of Appeals for the Fifth Circuit
United States District Courts for the Southern District of Alabama
United States District Court for the Northern District of Texas
United States District Court for the Southern District of Texas
United States District Court for the Eastern District of Texas
United States District Court for the Western District of Texas
Supreme Court of Texas and all state courts in Texas
D. H. Wannamaker a member in good standing in the following organizations:
National Association of Criminal Defense Lawyers
Texas Criminal Defense Lawyers Association
Harris County Criminal Defense Lawyers Association
Dallas County Criminal Defense Lawyers Association
Travis County Bar Association
Austin Criminal Defense Lawyers Association
D.H. Wannamaker is honored to have spoken at the following legal seminars:
State Bar of Texas
Guide to the Basics of the Practice of Law, Houston, Texas, "Career Killers"
Federal Defenders Organization, Inc.
Brown Bag Seminar, Mobile, Alabama, "Federal Arraignments and Client Interviews"
State Bar of Texas
Guide to the Basics of the Practice of Law, Houston, Texas, "Career Killers"
Alabama Criminal Defense Lawyers Association
Spring Seminar, Mobile, Alabama, "Use and Abuse of Informants"
Harris County Criminal Lawyers Association
Eight Annual Galveston Criminal Law Seminar, Galveston, Texas, "Specific Performance of Negotiated Pleas"
NORML
Key West Legal Seminar, Key West, Florida, "Legal Potpourri"